Complimentary White Paper
Forrester Thought Leadership: Reduce Risk And Improve Your Contract Velocity With A CLM Technology Solution
See how others are managing their complex contract processes and how technology can help you get the most out of your contracts.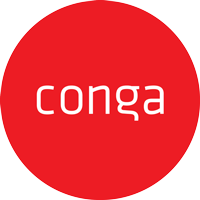 A typical business will be creating, executing, and managing hundreds, if not thousands, of contracts every year. On average, firms spend 2.6 days bringing a contract from creation to execution. For nearly one in five businesses, this process takes five or more days. Business contract processes can be hindered by people, politics and process management challenges. As a result, nearly 75% of businesses want to invest in an efficient contract lifecycle management (CLM) solution.

In December 2019, Conga commissioned Forrester Consulting to evaluate contract lifecycle management approaches, challenges, and future technology implementation plans. To explore this topic, Forrester conducted an online survey with 211 enterprise line-of-business (LOB) leaders with responsibility for document-intensive business processes. We found that organizations are currently challenged on three primary fronts — process, people, and politics — when managing their contract lifecycle. As a result, they are looking to technology solutions to help overcome these issues.
Download the whitepaper to discover how you can get the most out of your contracts solutions.